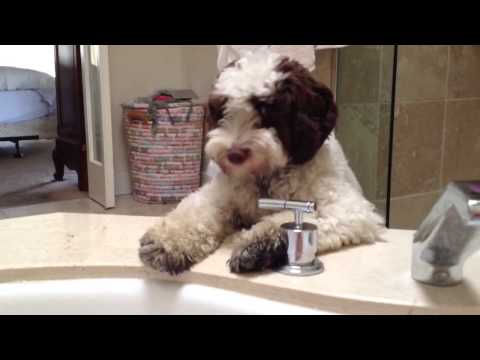 Littles loves Persimmons. →
While crunching away on a breakfast of Fuyu persimmons, Littles is careful to eat around the seeds, because she is a genius.
Hunting Houseflies. →
Littles, who is afraid of lizards and squirrels, shows the housefly who's boss.
Littles the Labradoodle takes time to smell the... →
Littles has a new appreciation for the smaller things in life.  She would also like to figure out how to get that bear off the vase.